Poultry processing: Automatic solution
One of the world's largest poultry processors has optimized on cleaning and hygiene with automatic solution
One of the world's leading poultry processors was in the market for an open plant cleaning solution in order to optimize production efficiency and hygiene in the company's primary processing facilities.
The three main objectives were:
Reduction in cleaning time

Better cleaning result

Reduction in cleaning staff
Processing 1,000,000 chickens per day
20 hours of processing and a flow of 1,000,000 chickens each day creates a very busy workday demanding an efficient open plant cleaning (OPC) solution to facilitate smooth operations and keep the processing equipment and other surfaces clean.
The cleaning of the processing equipment is comprised of three cycles in between production sequences and one main cycle at the end of the day. The secondary cleaning cycles are of limited duration, and the challenge was to ensure a consistent, high-quality cleaning result within the timeframe available with as little cleaning staff as possible.
Extensive optimization of cleaning cycle
Automatic solutions have been installed on spin chillers, deboners and eviscerators, all customised to ensure complete coverage of all surfaces on each machine.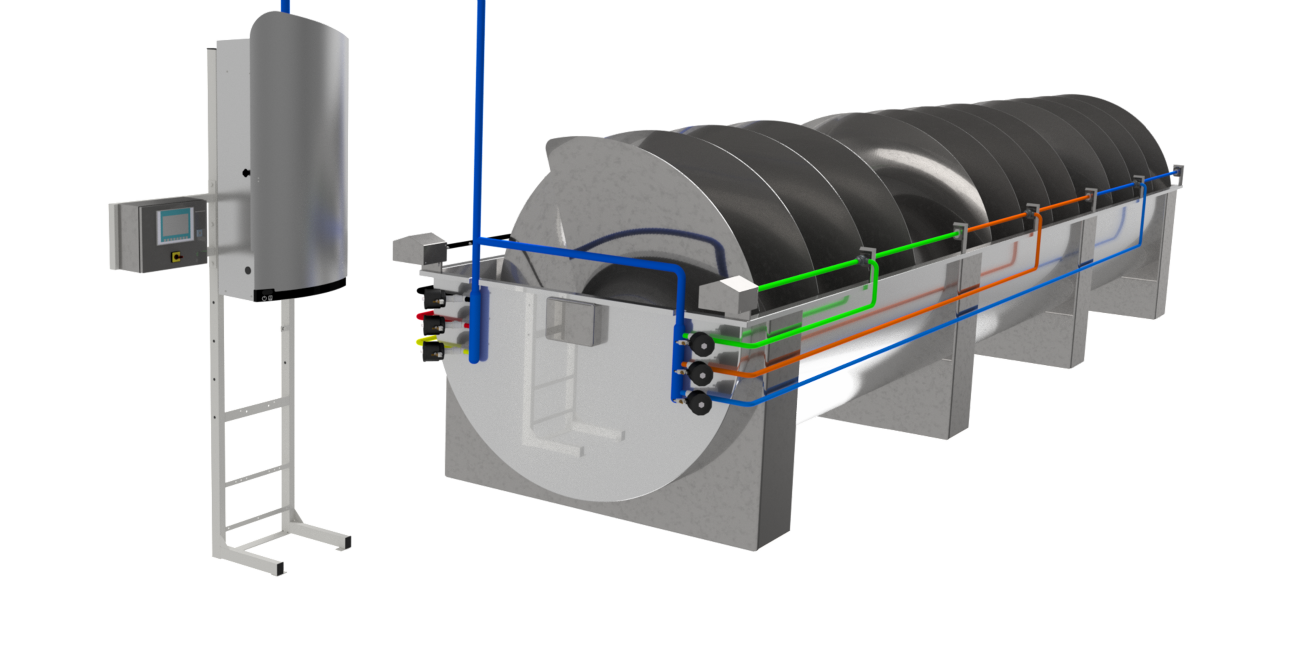 The solutions are comprised of
Multiple nozzle systems consisting of fixed and oscillating nozzle bars with flat jet nozzles
Rotating nozzles
Booster stations and chemical pump stations supplying automatic satellites and nozzle systems with water and chemicals
PLC controller running the pre-programmed cleaning programs utilizing segment valves
In terms of the objectives of this optimization, the installation of automatic solutions in the processing plants has been a success. Regarding cleaning time, it has resulted in a reduction of 35-50% depending on the equipment type. *

In the matter of staff, the outcome is a reduction in staff of 60-85% depending on the equipment type.

As to the cleaning result, installing automatic solutions has resulted in a more effective and consistent cleaning within the time available.
Consistency in cleaning, high-quality products and a high level of customization was the reason why the processing company chose to partner up with System Cleaners. Each solution is designed by the System Cleaners engineering department and produced in Denmark. The installation and continuous service requirements are handled in cooperation with our local distributor.

*Initial manual knock-down of the processing equipment remains necessary to get rid of the biggest chunks of waste before commencing the automatic cleaning processes. The time occupied by the manual process is included in the final reduction calculation.