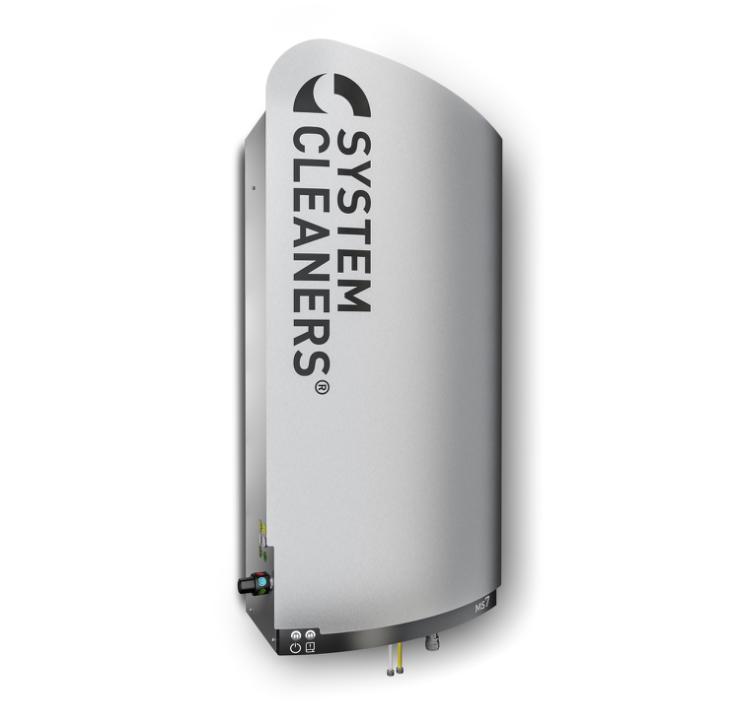 Manual main station MS
Our manual main station MS is a stand-alone cleaning unit serving as a supply station as well as workstation. It has a built-in satellite for one user to rinse, foam and disinfect, and an integrated, frequency-controlled pump which supply external workstations with boosted water. The unit has an integrated pressure transmitter for constant outlet pressure of 20 or 25 bar (at a 4 bar inlet pressure).
The manual main station is available in the following versions:
MS5 supplying up to 5* workstations at 20 bar
MS7 supplying up to 7* workstations at 20 bar
MS7-25: supplying up to 7* workstations at 25 bar
It supplies external workstations simultaneously with boosted water and ensures a constant working pressure to each user.
It performs rinsing, foam application and disinfection.**
The MS5, MS7 and MS7-25 main stations are wall-mounted and protected by a stainless-steel cabinet. They can be used in decentral, central and hybrid open plant cleaning solutions.
Available in a range of different voltages, currents and threads.
* Including the integrated workstation
**Depending on the variant
Supplies boosted water and detergents to up to 7 workstations simultaneously
Rinsing, foam application and disinfecting
Boosts water up to 20 or 25 bar (at 4 bar inlet pressure)
Built-in manual satellite
Up to three chemical inlets for concentrated detergents
Option of an extra outlet allowing for a fourth detergent
Energy saving Grundfos IE5 pump motor
Frequency-controlled pump with with soft start and stop
Integrated dry-run protection
Optional pressure switch for quick start-up
Temperature sensor up to 90°C
Pneumatic function selector
System Cleaners stainless steel needle dosing valve as standard – for decentral chemical supply alternatively click dosing valve or fixed dosing
Stainless steel cabinet
Easy to service
Hygienic design
Produced in high-quality materials with high chemical resistance
Low-pressure cleaning with boosted water offers a range of benefits
Significant reduction in cleaning time

Reduced water and chemical consumption
Less wear on processing equipment and affected surfaces
Improved work environment
Low maintenance and service requirements

Better heat
transmission
Get in touch with us
If you are interested in getting more information about our open plant cleaning solutions or have any questions or queries, please fill out the quick form and we will get back to you as soon as we can.