A sustainable and flexible production
Our products and solutions are created to optimise cleaning processes in the food and beverage industry with a clear focus on increasing the level of hygiene and food safety as well as reducing the environmental impact that these processes inevitably have.
In doing so, we strive to design and manufacture products that, in themselves, have as little impact on the environment as possible.
With a continuous focus on implementing sustainable measures, we also wish to contribute to the UN's Sustainable Development Goals in our production and minimize our impact on the environment. The electricity that we use at our headquarters is supplied by Danish wind turbines and 100% renewable. The wooden crates in which we ship our products are FSC certified ensuring that the wood is harvested from forests that are responsibly and sustainably managed, socially beneficial and economically viable.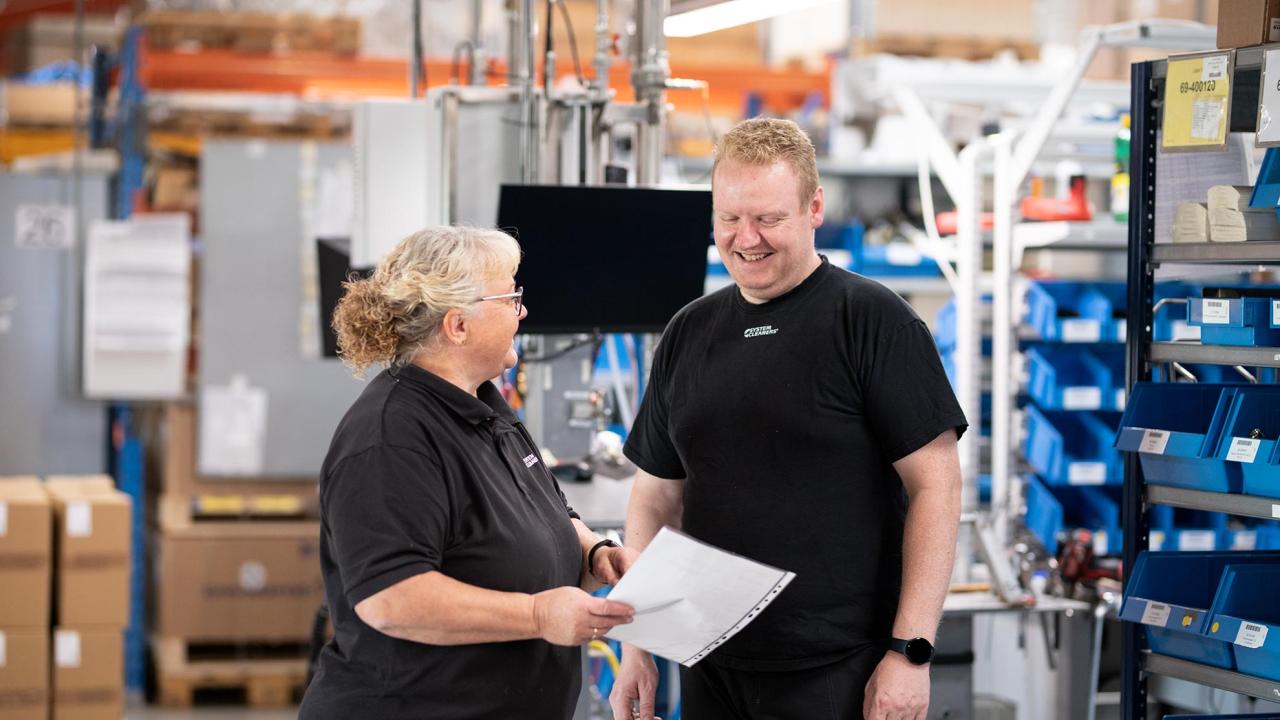 Our people
When you place an order with us, you can rest assured that it is in the most competent hands. The employees in our production are skilled at what they do, and they are dedicated to the task. We continuously aim to optimise the working environment so that each and everyone has the best conditions for doing a good job.
Our products
We take pride in our products. The design is hygienic and intuitive and they are made from high quality materials. By applying stainless steel for the vast majority of the components, we ensure that our products are solid and with a long lifespan, thereby avoiding the need for frequent replacement. Our products hold a high degree of recyclability as stainless steel is 100% recyclable.
Proximity offers flexibility
Our production and office facilities are in the same building facilitating a close cooperation between the various departments. It secures a high degree of flexibility in terms of e.g. production planning, testing and customized cleaning solutions. Barcodes and thorough testing of all equipment ensure that goods leaving our premises are 100% in order.
Strong partnerships
We not only form strong partnerships with customers and distributors. Throughout our supply chain, we partner up with some of the best suppliers in their respective fields - one of them being Grundfos. Grundfos is one of the leading suppliers of pump solutions in the world with more than 17 million units produced each year. They are renowned for their innovative water pump solutions and their focus on sustainability in relation to the world's water resources.
Grundfos pumps feature the latest innovative technology. Combined with our own software configuration, the Grundfos pumps ensure that you will get maximum output from your cleaning solution.