Extend your products' shelf-life by prioritising hygiene
There is currently a worldwide focus on food waste and how to minimise it. In this debate, extended product shelf-life is one of the most frequently discussed issues. To extend shelf-life, regular and frequent cleaning and disinfection of any piece of equipment that is in contact with the product is essential in preventing microbial growth in the product. One yeast or bacterium can become millions in a very short time.
Integrating an automated solution on your processing equipment means that every single surface, as well as the peripheral areas and 'dark spots', is cleaned during each cleaning cycle. Nozzle bars placed in strategic places and customised to match the equipment will ensure a consistent cleaning result every time.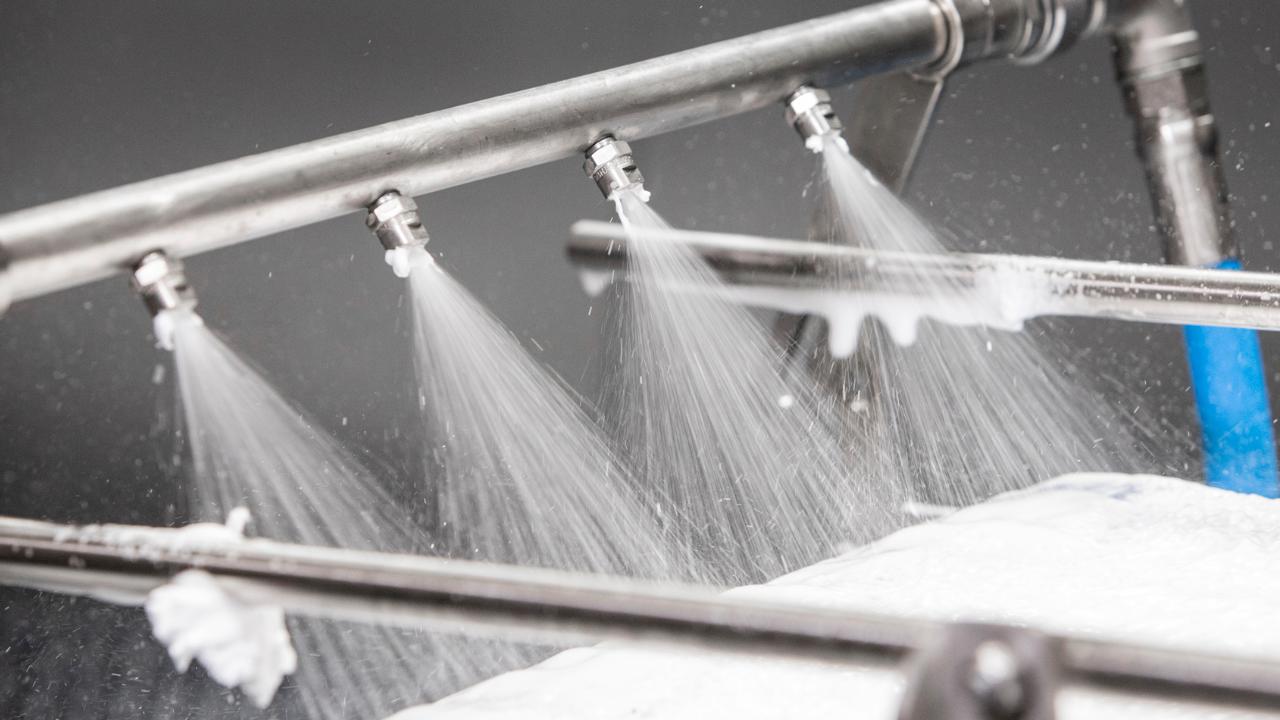 Benefits to automated cleaning
Optimization of food safety and hygiene
Reduced cleaning time → increased production time → increased output
Reduced water and chemical consumption and overall operational costs
Increased employee safety
Extended shelf-life
Automated cleaning of process equipment
With an automated cleaning system on your processing equipment, you get a consistent cleaning result of high quality. The system is not just a plug-and-play installation – it is carefully tailored to match the construction of the processing equipment and to take into consideration the areas on it which are inaccessible or requires extra attention.
We have extensive expertise in designing and manufacturing automated cleaning systems applicable to a wide range of processing equipment in the food and beverage industry. Follow the link and discover a few examples of our solutions.
If you have a request we'll meet it
Each processing plant faces a different set of challenges and the cleaning solution must be able to adapt to the requirements of the facility. We offer a wide range of solutions customizable to match the processing equipment and conditions of the processing environment. They are comprised of components that can be linked to large and effective systems. Below you can get more info on the general solutions
Automated decentral solution
A decentral solution stores and dispenses the detergents at each workstation, minimises installation costs and ensures that the necessary flexibility is achieved in the choice of detergents and dosage. The solution is easy to install and operates optimally in existing production facilities.
Automated central solution
A central solution uses prediluted detergents pumped to each workstation from a chemical pump station placed in a separate, central location. It minimises the daily handling of detergents and makes operating the individual system as uniform, simple and safe as possible. The solution is often recommended in connection with the expansion of production facilities and/or new construction.
Automated hybrid solution
A hybrid solution is like a central solution but with the additional possibility of adding an extra product at each workstation. The solution is often applied when there is a need for an extra cleaning task to be performed independently of the regular cleaning program.
Low-pressure cleaning with boosted water offers a range of benefits
Significant reduction in cleaning time

Reduced water and chemical consumption
Less wear on processing equipment and affected surfaces
Improved work environment
Low maintenance and service requirements

Better heat
transmission