Supply stations: Boosted water
Single pump booster stations
Our wide range of single pump booster stations offers great number of possibilities in terms of flow, pressure and number of users/workstations.
Maximum flow for our single pumps is 300 l/min and maximum number of users is 10. Find the one matching your requirements here.
Multi pump booster stations
Our series of compact, frequency-controlled booster stations will assist you in ensuring a high level of hygiene and food safety while simplifying operation and reducing downtime.
Maximum flow for the multi pump booster stations is 1200 l/min, maximum 25 or 40 bar and up to 40 users/workstations.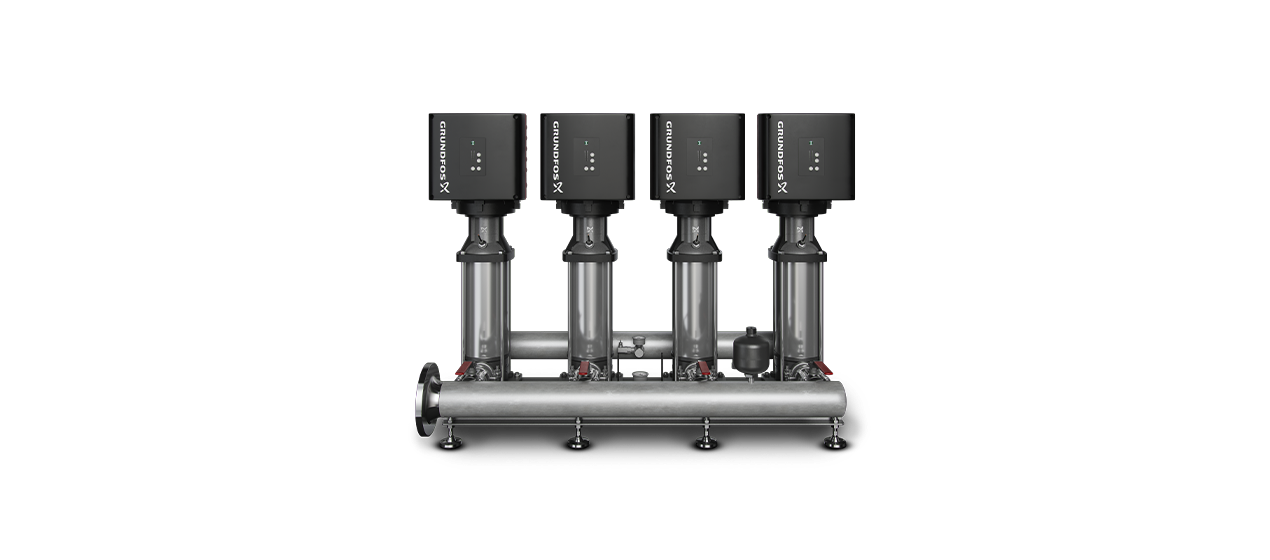 Pump stations PS
Our wall-mounted pump stations PS ensure a constant pressure of boosted water to the workstations in your processing facility.
Maximum flow for the pump stations is 210 l/min, maximum 25 bar and up to 7 users.