Consistent product quality will secure your brand value
Maintaining a high level of food safety and hygiene in your food or beverage processing plant ensures consistent product quality and, in the end, added brand value.
A must for any food or beverage processor.
With a mobile open plant cleaning solution, you can benefit from a high degree of flexibility without having to invest in a more extensive solution.
We offer a wide range of options so you can find the solution that matches your needs.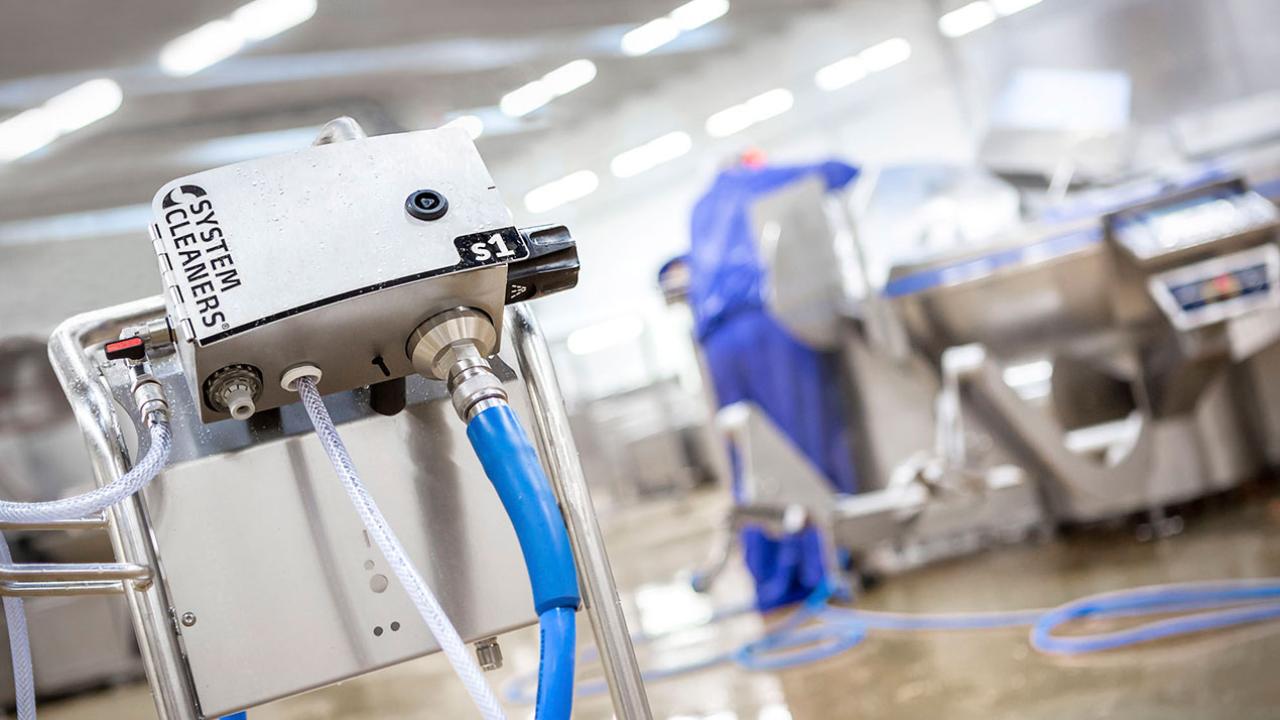 Benefits of mobile cleaning:
A high degree of flexibility in terms of coverage
Improved levels of hygiene and food safety
Low pressure technology ensures effective cleaning with reduced water and detergent consumption
A less extensive investment than fixed installations
If you have a request we'll meet it
Every processing facility has a set of specific requirements and challenges that needs to be taken into consideration when integrating an open plant cleaning solution. Sometimes a simple solution is enough and sometimes it requires something extra. No matter what, we are here to help you in finding the right solution for you. Below you can find a general overview of our mobile solutions, each customisable to match your challenges.
Mobile solution
with satellite on trolley
In our open plant cleaning solutions with satellite on trolley, the satellite can either be connected to mains water supply or to boosted water supplied through pipes by a pump or main station to an outlet. Connection to a supply of compressed air ensures optimal foam quality. Our range of manual satellites are all available as mobile units enabling you to choose the exact model that matches your requirements.
In solutions with our Voyager mobile unit, you will get a versatile open plant cleaning solution. The Voyager is a cleaning unit requiring connection to mains water supply, mains power and compressed air (the Voyager K do not require air as it has a built-in compressor) – these outlets being located at key locations in the vicinity of where the cleaning takes place. It is easy to move the unit from one cleaning task to the next and enables you to cover a large area. Depending on your requirements for functionalities and the cleaning tasks to be performed, you can choose between different models of the Voyager.
Mobile main station Voyager
​The Voyager is an excellent choice for open plant cleaning in smaller facilities.
All-in-one mobile cleaning unit for one user
Supplies boosted water and detergents to the integrated workstation
Boost water up to 10, 20 or 25 bar (depending on variant)
Fits two 20 kg. detergent cannisters
Energy-saving Grundfos IE5 pump motor
Satellite on trolley
All satellites in our manual satellite range can be mounted on trolleys.

Each satellite is available in multiple variants so you can find the perfect one matching your requirements for a workstation and maintain a high level of food safety in your food or beverage processing plant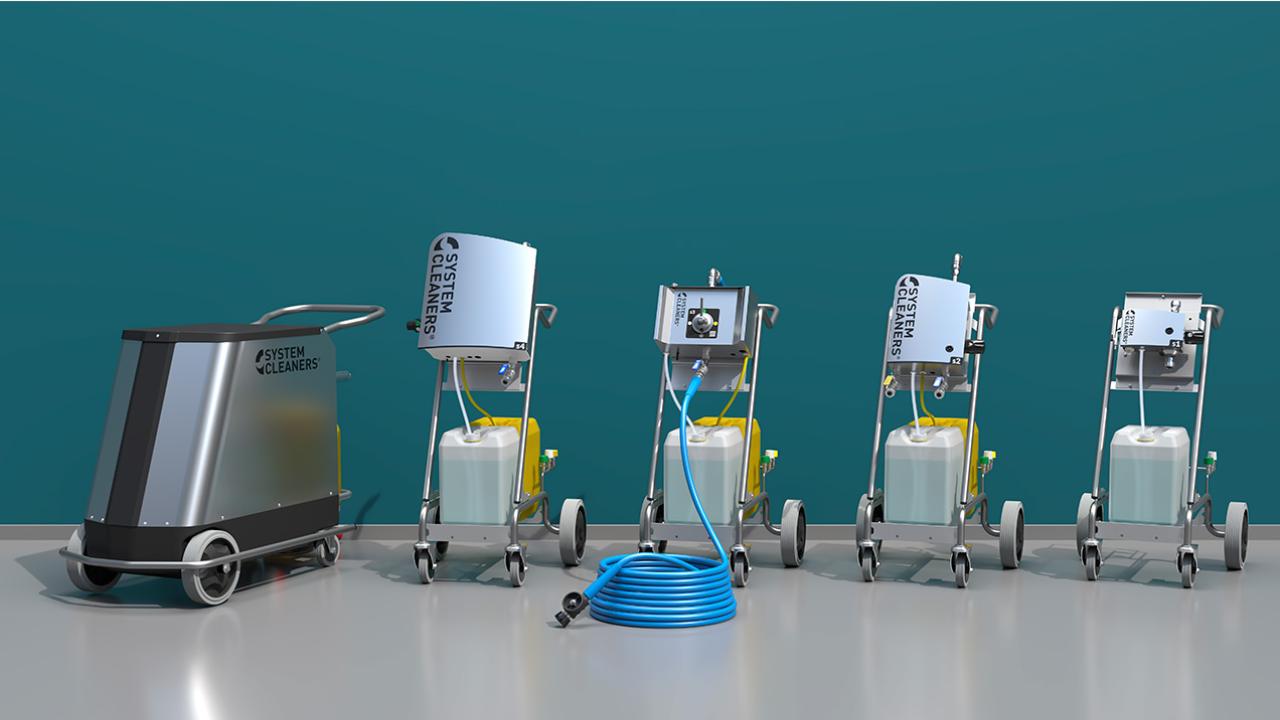 Low-pressure cleaning with boosted water offers a range of benefits
Significant reduction in cleaning time

Reduced water and chemical consumption
Less wear on processing equipment and affected surfaces
Improved work environment
Low maintenance and service requirements

Better heat
transmission