Conveyor belts are widely used in the food and beverage industry for moving products through the processing plant – from the initial raw product to the packed end-product. The application of conveyor belts makes food and beverage processing more efficient and safer as it enhances productivity and minimizes manual handling of the product.
There is a wide range of different types of conveyors used in the food and beverage industry e.g., flat belt conveyors, roller bed conveyors, screw/auger conveyors, modular belt conveyors, cleated belt conveyors, incline/decline conveyors.
Common to all is that they, especially if they are in direct contact with food products, become a potential food safety hazard if not cleaned and sanitized properly.
Conveyors, therefore, are a central concern of the food and beverage industry, and they are frequently considered as a critical step in regards to food safety as the belts can transfer soils and micro-organisms and contribute to cross-contamination from one product to another, and from one room to another. That is why conveyor belt cleaning is of the utmost importance in achieving a high level of hygiene.
Automated solution
When the carryback has been scraped off, soil and residues get stuck in every notch and groove of the belt, on the external surface as well as the internal. Bacteria will quickly build up and getting rid of it manually is a major challenge. Manually operated cleaning of conveyor belts is a time-consuming and difficult task, and what appears to be a clean belt rarely is.
We have created an automated cleaning system specifically aimed at conveyor belt cleaning and sanitation in the food and beverage industry. A controller operates the pre-programmed cleaning sequences and ensures effective and systematic cleaning with the same cleaning result every time.
Nozzle bars are placed in strategic places internally and externally on the conveyor to ensure that every inch of the belt is cleaned and sanitised to prevent microbial growth. The system is modular and can be combined to match the requirements of all conveyors.
A cleaning solution from System Cleaners offers a range of benefits
One of the advantages of applying low-pressure technology with boosted water for cleaning conveyor belts is that it minimizes wear on the equipment. The belt itself may not be affected by high-pressure cleaning, but monitoring sensors, switches, drive and motor cannot sustain repeated impact of a high-pressure water jet.
Integrating our conveyor belt cleaning system has major advantages:
Improved levels of hygiene and food safety
Effective and systematic cleaning
Reaches the 'dark spots' on the belt
Prevents contamination and microbial growth
Reduces the cleaning time significantly – extending production time
Reduces labour costs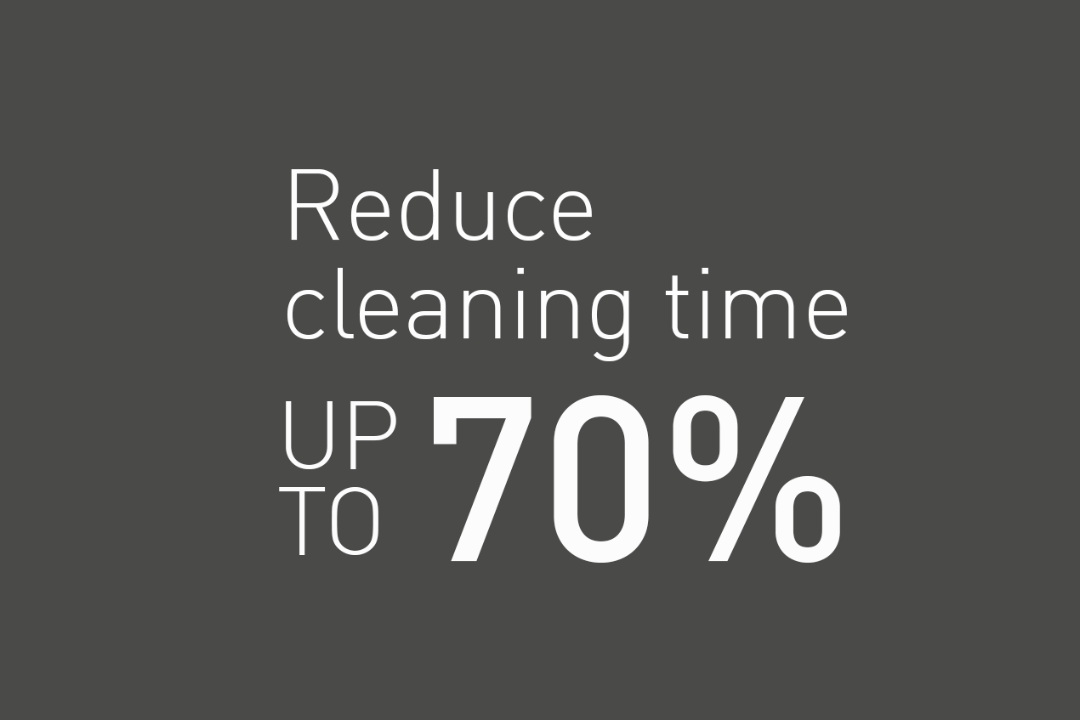 Case: Lerøy Aurora Salmon
The Norwegian seafood company Lerøy has integrated automated conveyor belt cleaning in their production to optimize their cleaning processes.
300 tonnes of salmon are processed here every day, and during the peak season production only stops for 2.5 hours in a 24-hour period.
This provided a great challenge for the cleaning team, which used a purely manual system and therefore had difficulty in carrying out the task within the limited time frame. The solution was to automate part of the cleaning and set up a central System Cleaners installation.
Our solution for conveyor belt cleaning and sanitation can be customised to match all conveyor belts. Standard components are combined into a unique solution to match the specific requirements of each belt, and the solution can be applied to all types of conveyor belts.
Our products
Our automated cleaning systems for conveyor belt cleaning consist of standard products combined to match the requirements you have for optimizing the cleaning and sanitation processes in your food or beverage processing plant.
The design is hygienic and intuitive, and they are made from high quality materials. By applying stainless steel for the vast majority of the components, we ensure that our products are solid and with a long lifespan.
We're here to help
We can help you maintain a high level of hygiene and food safety in your food or beverage processing plant. If you're interested in more information about an automated system for conveyor belt cleaning, don't hesitate to contact our Sales team for an informal chat.
We are ready to listen.