Low-pressure valves and spray guns
An ergonomic grip on the hose during cleaning is imperative to prevent excessive strain for the cleaning staff and to offer the best conditions for doing a good job.
We offer a range of low-pressure valves and spray guns to accommodate the different preferences and requirements. Common to all is that they are made from food grade materials, fit to use for cleaning in food or beverage processing environments.
Low-pressure valves
Our low-pressure valves are available with plastic embedded ball valve or with cage.
Their designs are tailored to fit comfortably in the hand, allowing for prolonged use without inducing strain. An optional swivel ensures that the gun or valve can rotate freely independent of the hose. They are equipped with a System Cleaners quick coupling for easy switching between nozzles.
They are made from food grade materials and handle pressure up to 50 bar and temperatures up to 70°C.
Spray guns
As with the low-pressure valves, our spray guns are constructed to minimize strain when operating them. They are equipped with a safety lock, and a swivel for free rotation.
They are available with a maximum flow of 100 l/min., or 80 l/min. Max. temperature and pressure differs depending on variant. The standard gun is up to 60 bar and 110°C.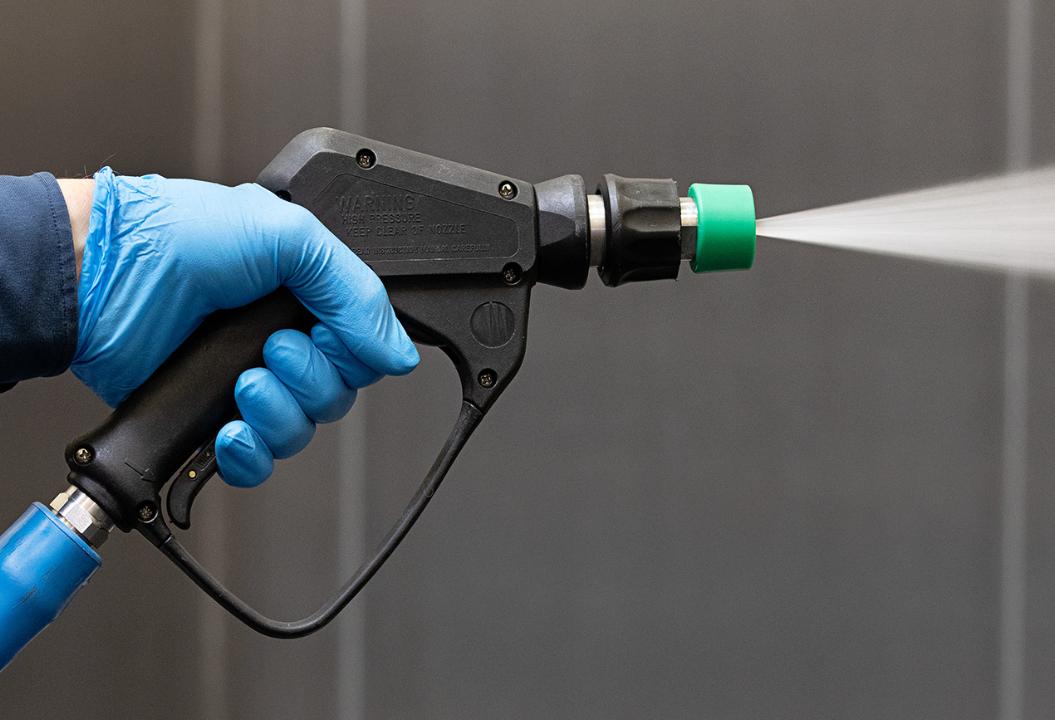 Low-pressure cleaning with boosted water offers a range of benefits
Significant reduction in cleaning time

Reduced water and chemical consumption
Less wear on processing equipment and affected surfaces
Improved work environment
Low maintenance and service requirements

Better heat
transmission
Get in touch with us
If you are interested in getting more information about our open plant cleaning solutions or have any questions or queries, please fill out the quick form and we will get back to you as soon as we can.