Avoid operational failures:
Think in terms of preventative maintenance
Downtime on the cleaning system can have a massive impact on the smooth running of any food or beverage production. The consequences can be delays, profit loss, poor hygiene and food safety, and ultimately product recalls due to contamination.
Service of the cleaning system is often overlooked or given a low priority. Equipment breaks down, accidents happen, sometimes things just go wrong. When it does, you just need to find a quick solution to avoid disruption in the production; an untenable solution that may compromise food safety and hygiene, safety for staff etc.
Preventative maintenance and service of your cleaning system can ensure that many of these problems are discovered before they have a chance to develop or cause a break in your cleaning capabilities. Allocate time and resources for regular maintenance in-house or by an experienced service technician.
Do you need service?
If you experience issues with your System Cleaners equipment, we are ready to assist you in fixing them. Depending on where you are located, we have a range of possibilities to do so.
Fill out the service form below and we will contact you as soon as possible.
You can also contact us by phone +45 9634 0404 or by email at service@systemcleaners.com
Priority will be given to service agreement holders. Read more about our service agreements below.
Thomas Espensen, Head of Service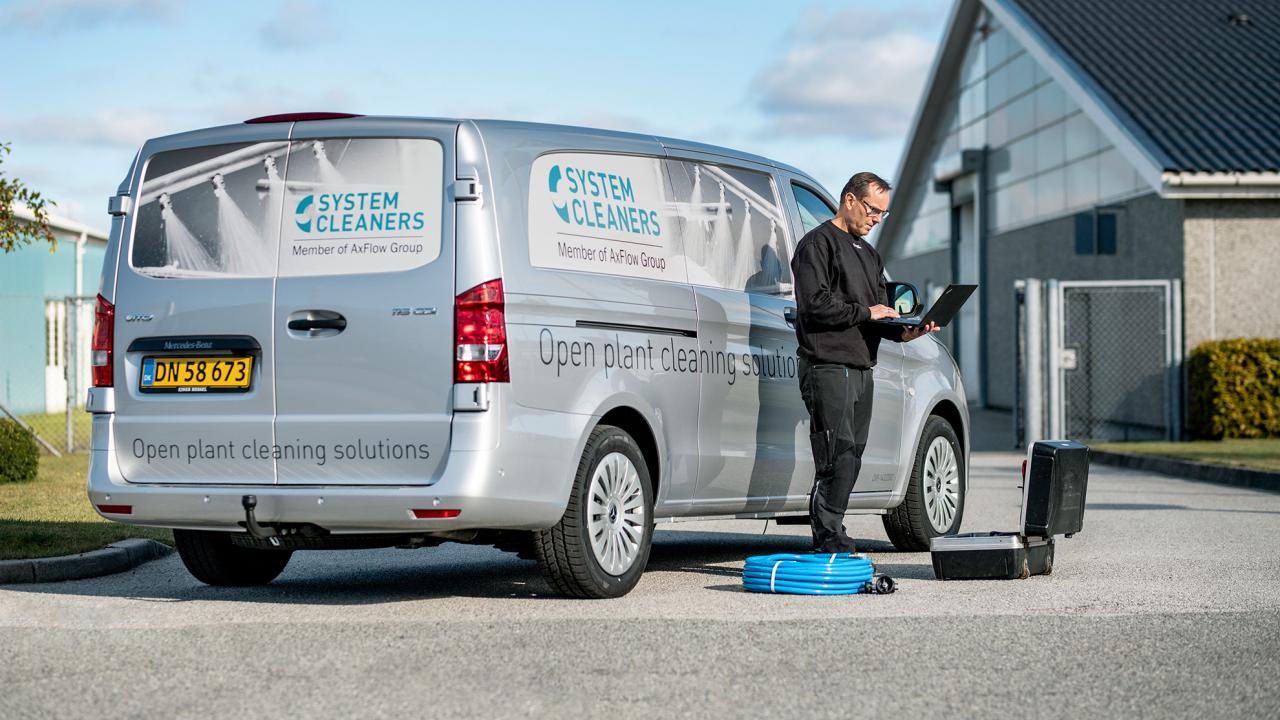 Get online support
Being able to handle the daily maintenance and minor repairs makes the job of the in-house technician much easier. On the e-learning platform TrainingTube®, you can watch a wide range of video tutorials on how to service our equipment. The platform is a dedicated video communication platform using machine learning to auto-translate text and generate speak in multiple languages.
You can choose between six different languages: English, Danish, German, French, Spanish and Portuguese.
Service enquiry
When you fill out the form, please remember to include the serial number of your System Cleaners equipment.
It is located inside the cabinet or on the pump in case of a booster station. In this way, it is easy for us to identify the exact piece of equipment and help you.
We service all low-pressure cleaning systems. In the event that the equipment is produced by another manufacturer, please state which manufacturer as well as the type of equipment.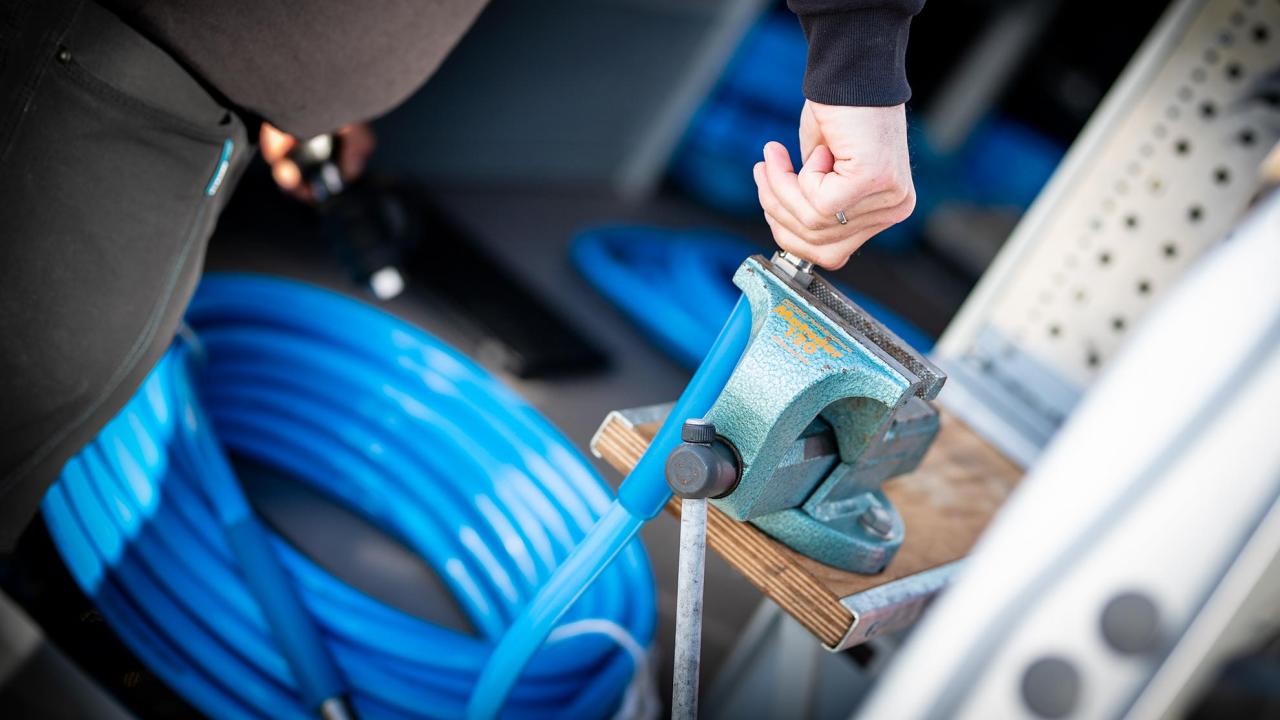 What do we service?
Our service covers the entire low-pressure system from connection to connection ("union-to-union"). External components, e.g. power supply, water, chemical and air supply are not covered by the service agreements.
All our service vehicles are equipped as mobile offices with PC and necessary equipment, as well as the most commonly used spare parts. In the event that the required components are not on-site, our head office will ensure that they reach you as quickly as possible for subsequent assembly by our service technicians.
We offer service agreements in selected countries
- but we're always ready to help you
Having a fully operational cleaning system for your food or beverage production ensures that your facility is clean and ready on time for the next production cycle. No compromises necessary due to maintenance-related breakdowns.
A service agreement with System Cleaners increases the operational reliability of your system and extends its service life through regular and preventive maintenance. The service is carried out by certified service partners and our experienced service technicians.
We offer two different agreements, so you have the option of choosing an agreement that suits your company.
• If you want preventive maintenance in the form of an annual service visit and a discount on work hours and mileage for all further service visits, then the PLUS agreement is right for you.
• For those who want a fixed, annual service cost, the PRO+ agreement is suitable. Labour and travel costs as well as spare parts are included in this agreement. The PRO+ agreement can only be entered into in connection with the acquisition of new systems.
Service agreement overview
PLUS

PRO+

Annual main inspection of the system incl. work hours and mileage
In case of emergency service requirement:
Contact us by email or phone and we will get back to you within 24 hours to arrange an appointment*
Priority advantage for service agreement holders
Electronic service report
10% discount on travel time and mileage for service beyond the scope of the agreement
Additional service visits included
Service and repairs of all parts inside the cabinet included
*Between 7am and 4pm CET.
For the PLUS variant, spare parts, wear parts and auxiliary materials used during the service visit will subsequently be invoiced subject to payment per account rendered. In the case of service beyond the annual service, hotel stays necessary for the fulfilment of the service will also be invoiced.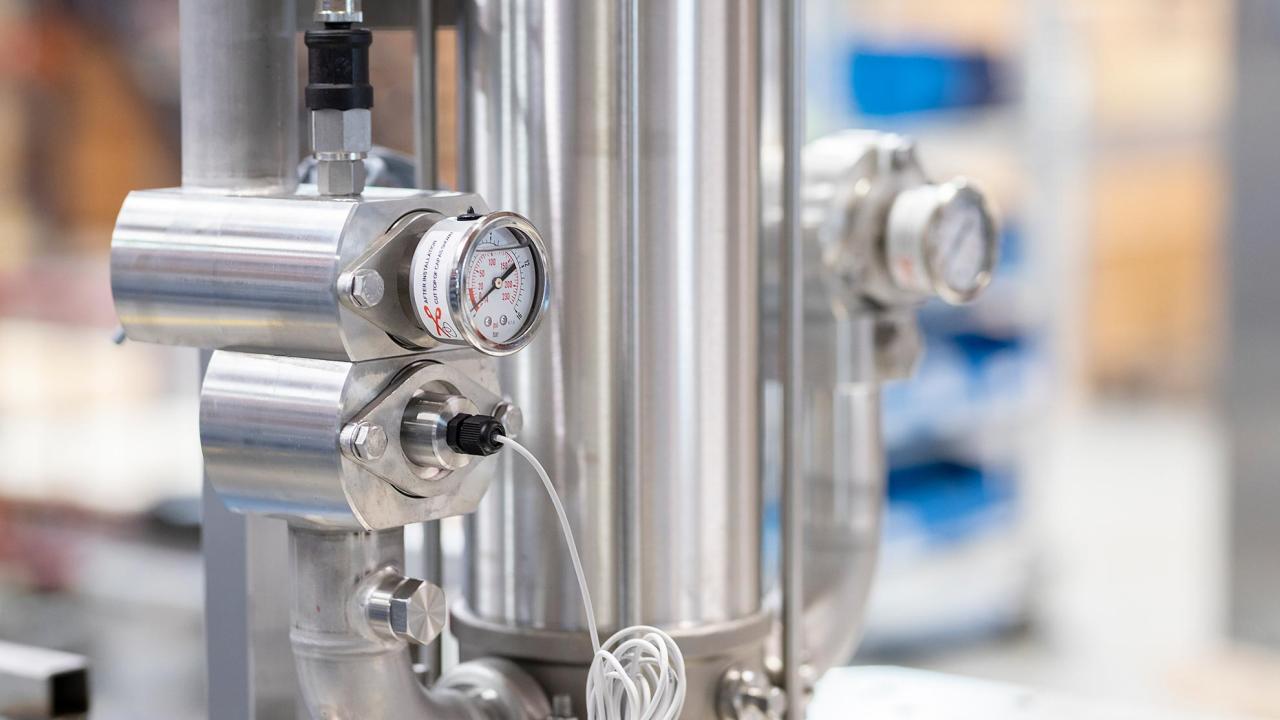 Extended WARRANTY?
Taking out a service agreement in connection with the purchase of a new cleaning system, the warranty for this system is automatically extended
from 2 to 5 years*
*as long as the service agreement is active
A service agreement with System Cleaners guarantees:
Operational reliability
Extended service life of equipment through preventive maintenance
Service work carried out by highly qualified service technicians
Priority advantage in case of emergency service requirements
Tailored service agreements
Does your company have other requirements that are not covered by the content of the PLUS and PRO+ agreements? Contact us so that we can create a customized agreement tailored to your needs.