All supply stations are equipped with Grundfos pumps featuring the innovative and energy saving IE5 motors integrated with our customized software configuration for maximum output.
Only the best and strongest materials and components are part of our equipment to be able to offer products that you can rely on to do the job.
Supply stations: Boosted water
Don't compromise on quality and performance when choosing a boosted water supply for your cleaning solution.
Getting an accurate water pressure to supply your workstations is key in getting a good cleaning result. With the below options, you can choose the variant matching your needs in terms of pressure, flow, number of workstations, mounting options and control mode.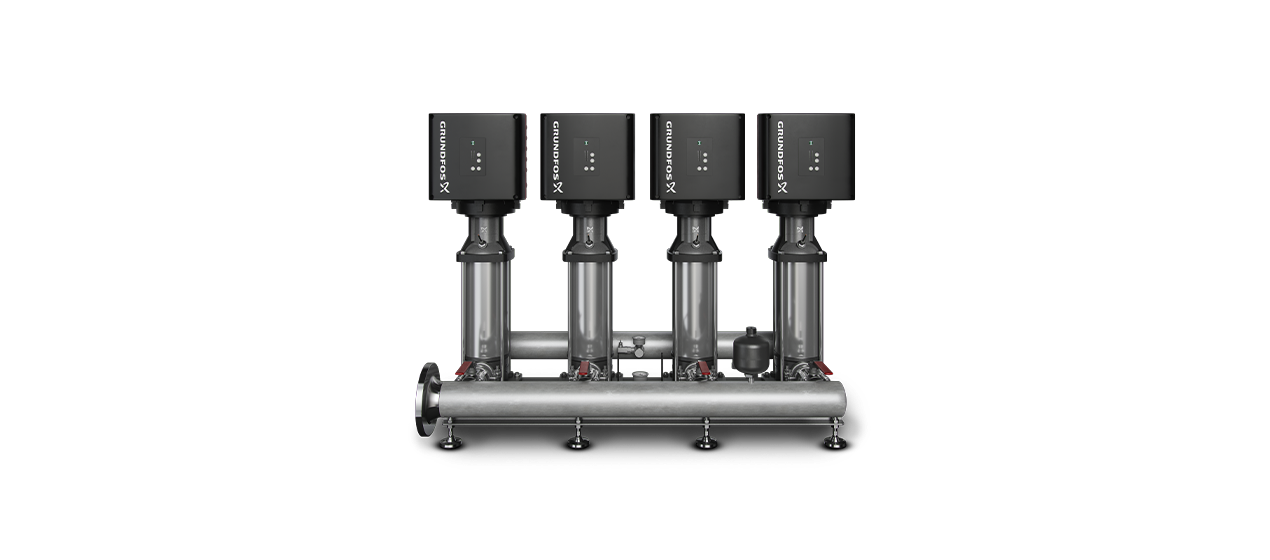 Supply stations: Prediluted chemicals
Operations in your food or beverage processing plant may demand no presence of detergents in the processing area, or company policy may dictate that the handling of detergents by the staff should be avoided or minimized.
The solution to this is installing a prediluted detergent supply station which premixes the detergents and water and supplies the prediluted product through the piping system.
Depending on your requirements for the number of workstations, we offer a range of options to choose from.