When you choose a System Cleaners solution for your food or beverage processing facility, you not only invest in the best units for cleaning. You will also be presented with the option of supplementing the units with a wide range of accessories to optimize your cleaning process and maximize efficiency.
Hoses
Chemical resistance, durability and food grade properties are some of the characteristics which are essential for hoses applied for cleaning in the food and beverage industry.
We have a wide range of hoses available for all purposes in your cleaning process: inlet, outlet, air, suction hoses and related fittings.
Hose reels and holders
Keep your water inlet hoses and outlet hoses safely stored when not in use. Our hose holders and manual and automatic hose reels are all in stainless steel and tailored to cope with wet conditions.
The hose reels are available in a range of different sizes depending on hose length.
Low-pressure valves and spray guns
Easy operation is essential when the cleaning staff is manoeuvring the processing area. A proper functioning and easy-to-use gun or low-pressure valve make the workflow smoother during cleaning.
Depending on your requirements, we have a range of guns and low-pressure valves available in different materials and with different grips.
Couplings
Easy and trouble-free switching between nozzles and outlets during cleaning makes the cleaning job much less complicated. Our range of SC quick couplings is tailormade for this purpose. Nito quick couplings for tap water pressure are also available.
All SC couplings are made in stainless steel, and protectors in food grade HDPE.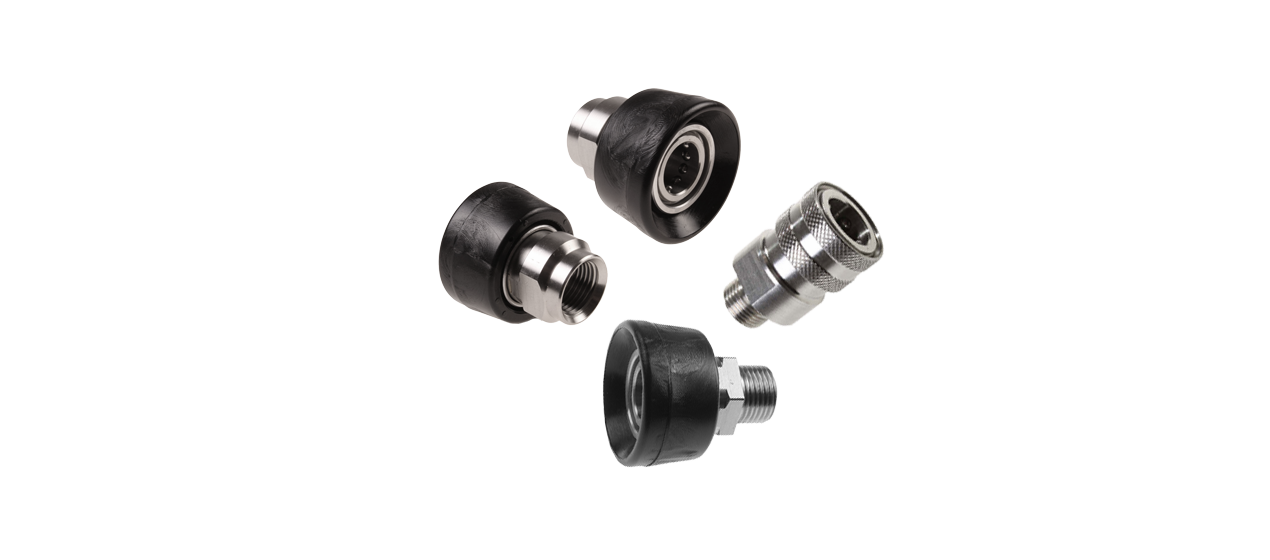 Nozzles
The wide range of different cleaning jobs in food and beverage processing requires a range of different nozzles.
We have rinse, foam and disinfection nozzles of different sizes, volumes and purposes as well as nozzles for specific applications. A range of pipes is also available.
Nozzle systems
In automated solutions, nozzle bars are fitted onto the process equipment to enable cleaning of all surfaces. Standard or customized nozzle bars are combined into a system which is adapted to fit the application.
We have different nozzle systems available: fixed nozzle bars, oscillating, swingarm and rotating nozzle bars in varying lengths and sizes.
Meteor nozzle for cleaning drainage piping
When it comes to cleaning drainage piping, it can be difficult to loosen the residues inside the pipe. With our special meteor nozzle connected to a low-pressure boosted water supply, piping systems are flushed clean and sanitized.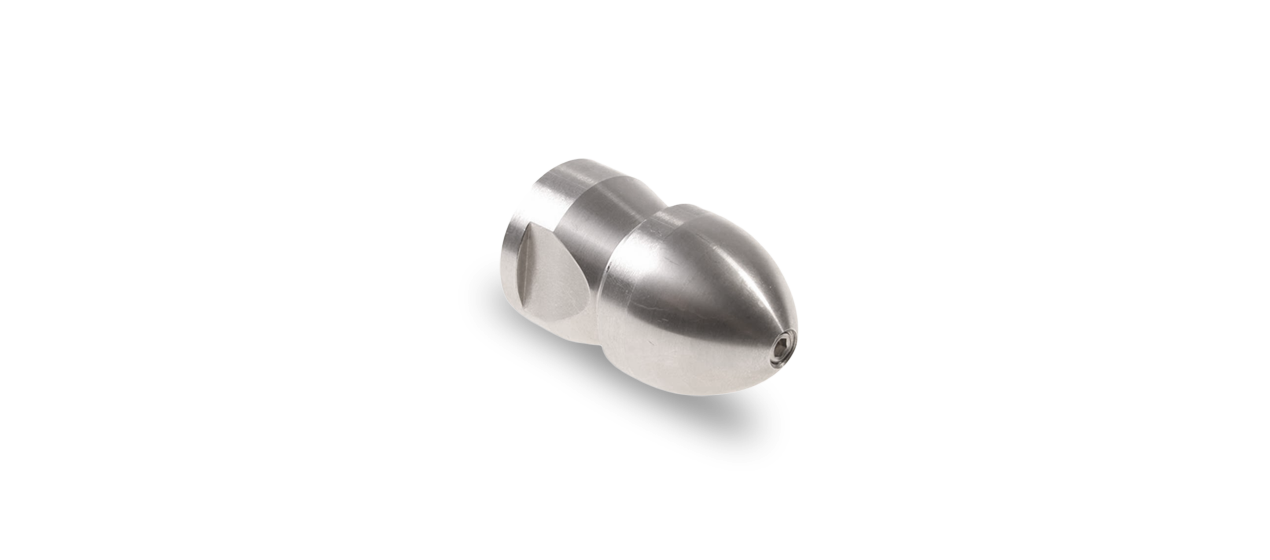 Controller
Automated cleaning of processing equipment is divided into carefully tailored segments ensuring consistent cleaning. The system is operated by a controller ensuring the correct segmentation.
Our CV18 3P is easy to operate and a cleaning program can be created in minutes.
Floor washing solutions
For larger facilities and areas, the most common way of cleaning the floor is with an industrial scrubber. But for areas not easily accessed with a big, industrial machine it is necessary to find an alternative solution.
For that, we have developed two different solutions.