When you choose a System Cleaners solution for your food or beverage processing facility, you not only invest in the best units for cleaning. You will also be presented with the option of supplementing the units with a wide range of accessories to optimize your cleaning process and maximize efficiency.
Meteor nozzle for drain and pipe cleaning
When it comes to cleaning drainage piping and tubing, it can be difficult to loosen the residues inside the pipe. With our special meteor nozzle connected to a low-pressure boosted water supply, piping systems are flushed clean and sanitized.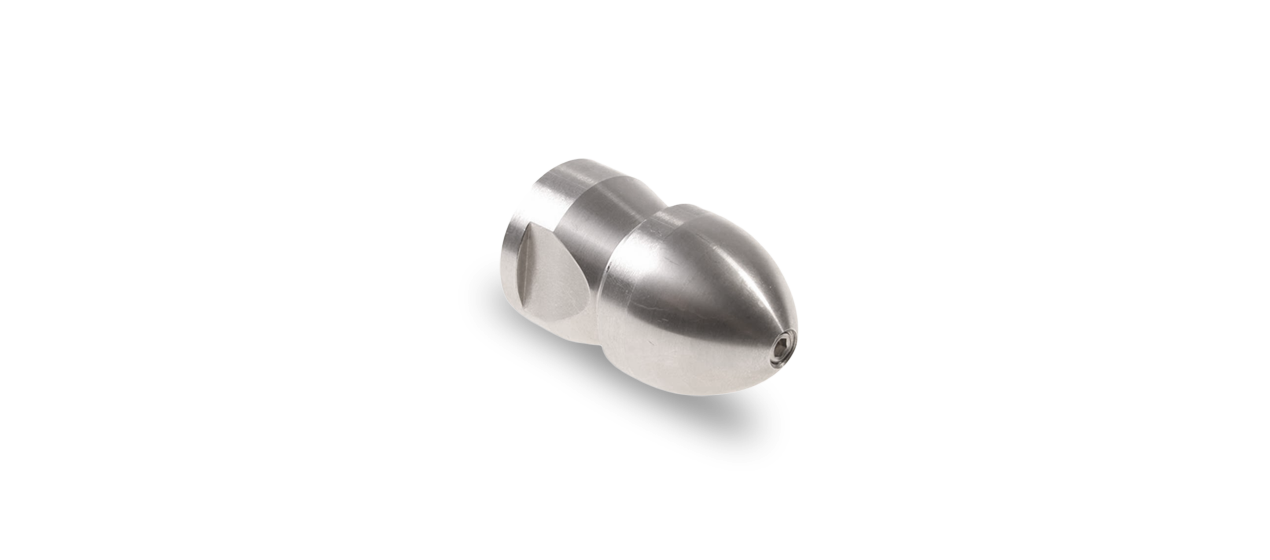 Floor washing solutions
For larger facilities and areas, the most common way of cleaning the floor is with an industrial scrubber. But for areas not easily accessed with a big, industrial machine it is necessary to find an alternative solution.
To that end, we have developed two different solutions.