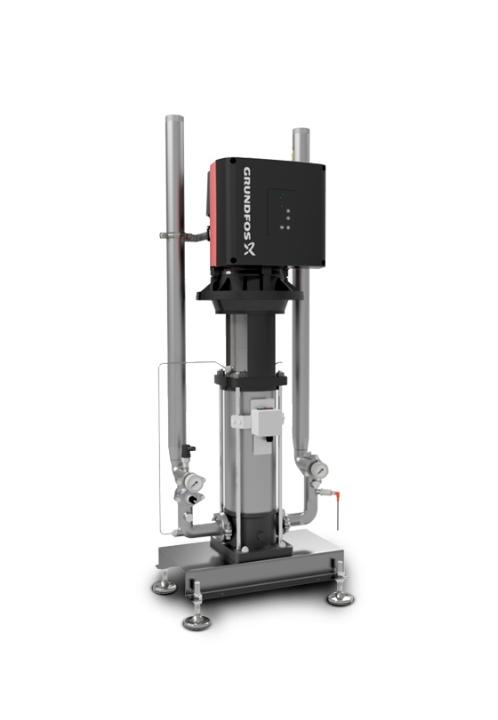 Booster station BS
BS 1, 3, 5 and 7
(Up to 20 bar)
This series of frequency-controlled single-pump booster stations will enable you to keep a high level of food safety and hygiene in your food or beverage processing facility.
The stations in this series are all floor-mounted and supply satellites with boosted water up to 20 bar (at a 4 bar inlet pressure). Depending on which model you choose, they can supply up to 7 workstations.
It should be placed in a separate technical room, or similar, to protect it from the processing environment.
Available in a range of different voltages, currents and threads.
Supplies up to 7 workstations with boosted water
Compact and easy to service
Produced in high quality materials
Energy saving Grundfos IE5 pump motors
Frequency-controlled pump with soft start and stop
Integrated dry-run protection
Pressure adjustment performed with Grundfos dongle
Software-controlled – no control cabinet = less sources of error
Booster starts up by the activation of flow switch. Software ensures constant aim for the chosen set point
Low-pressure cleaning with boosted water offers a range of benefits
Significant reduction in cleaning time

Reduced water and chemical consumption
Less wear on processing equipment and affected surfaces
Improved work environment
Low maintenance and service requirements

Better heat
transmission
Get in touch with us
If you are interested in getting more information about our open plant cleaning solutions or have any questions or queries, please fill out the quick form and we will get back to you as soon as we can.