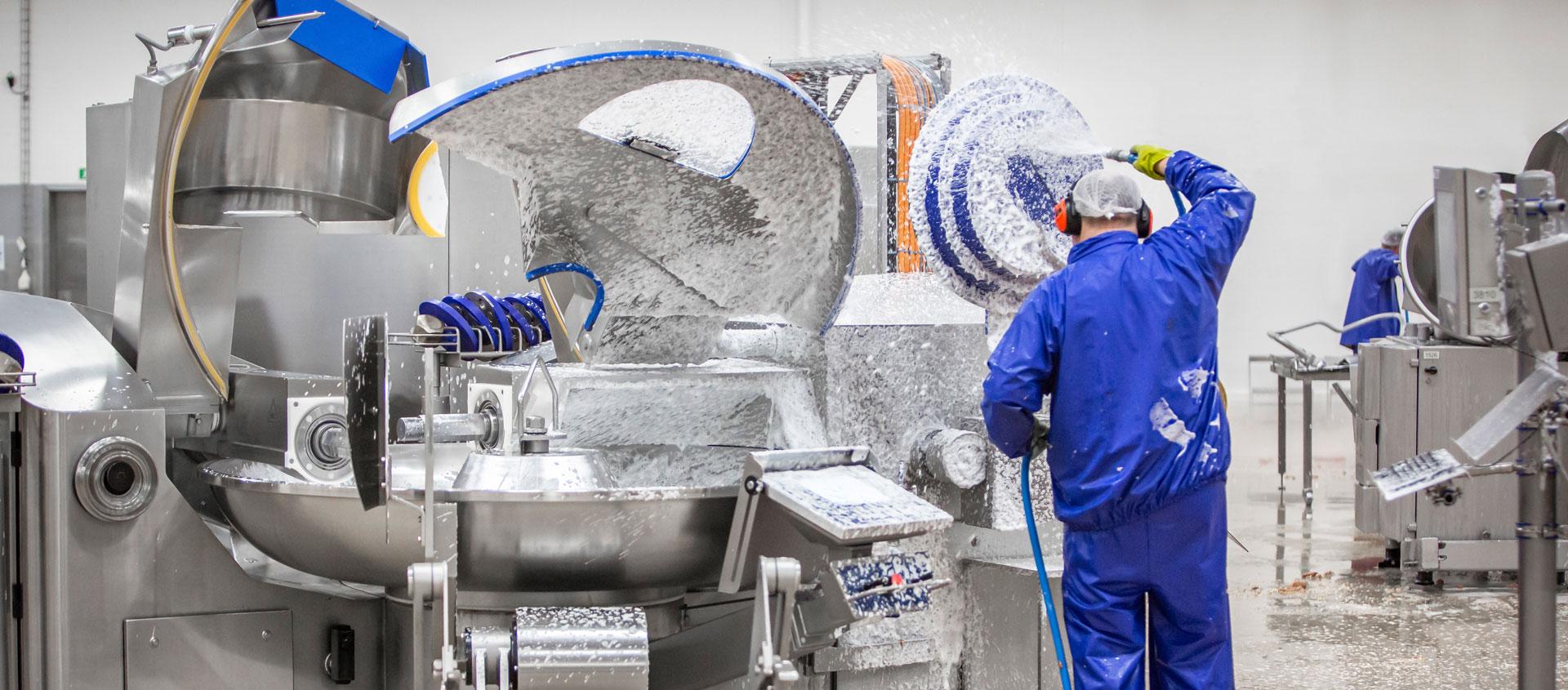 Open plant cleaning solutions
for the food and beverage industry
Step inside the world of System Cleaners – the globally leading manufacturer dedicated
to boosting hygiene around the world by means of strong open plant cleaning solutions and a promise
to never compromise and never complicate the journey.
LESS IS MORE:
Spiral freezer cleaning optimization
Integrating an automated cleaning solution ensures uniform cleaning of your food or beverage processing equipment, improves levels of food safety and hygiene, and reduces cleaning time and operational costs.
Our manual equipment range is extensive and offers the possibility to customize the solution to meet your needs and challenges. Our technology ensures effective cleaning with higher impact and less aerosol formation.
A mobile solution allows you to cover a large area without having to invest in multiple systems. We offer satellites on trolleys as well as stand-alone mobile main stations with more features for even more flexibility.
We are always close to you
represented in 100+ countries through our extensive partner network